Boracay Island Activities
Boracay Island is an amazing place to relax and chill-out, but there are also many activities to keep you busy during the day and plenty of entertainment for the evening and night time too. We discuss some of them on this page.
For more information on any activities at Boracay, please talk to Crystal or the staff at Boracay Beach Apartments.
Island Hopping
Don't limit yourselves to just White Beach and be sure to check out the other beautiful beaches that Boracay has to offer as well. Go on an island hopping tour which can be found along the boat stations at White Beach or if you're adventurous enough, try to visit all the beaches on your own! Each beach has its own charm, so do be sure to visit them all!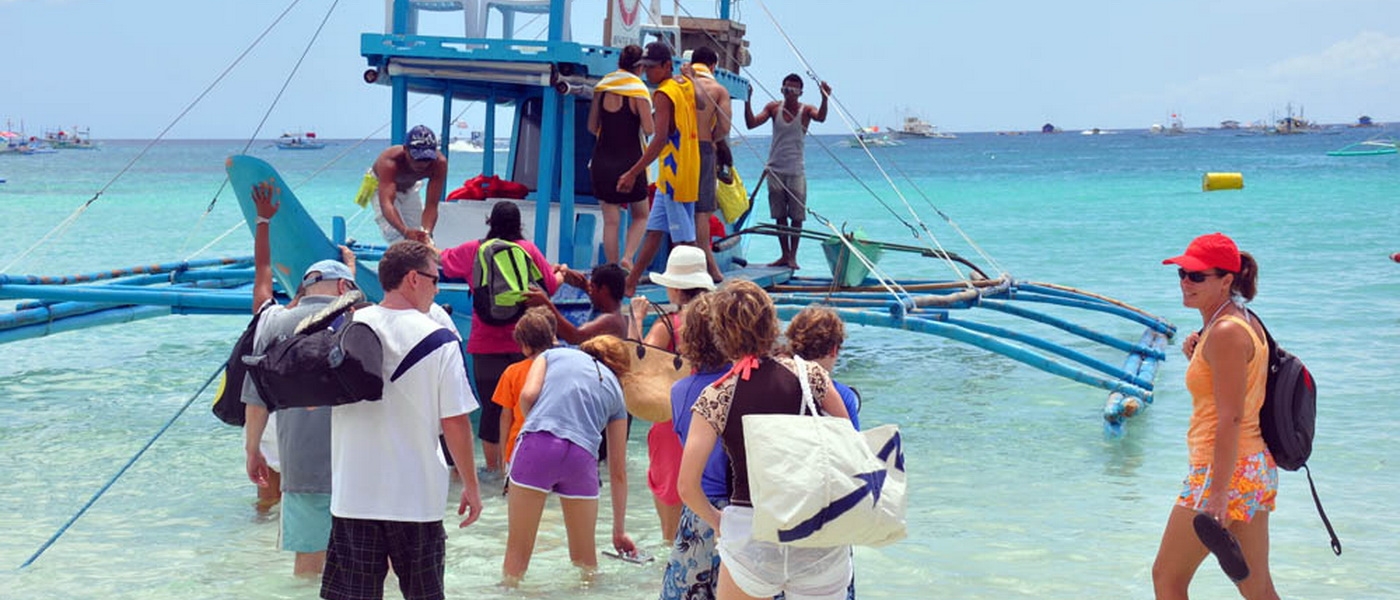 Cliff diving
For the brave-hearted, head to Ariel's Point and jump off a diving board on the cliff. There are 5 platforms with the lowest being 3 meters and the highest being 15 meters high. Definitely an item to cross off the bucket list for every adrenaline junkie out there! They also offer unlimited drinks in their package, but please don't drink and dive.
There is an alternative cliff diving location at Magic Island, where there is diving up to 10 metres. Magic Island is cheaper and a little quieter than Ariel's Point.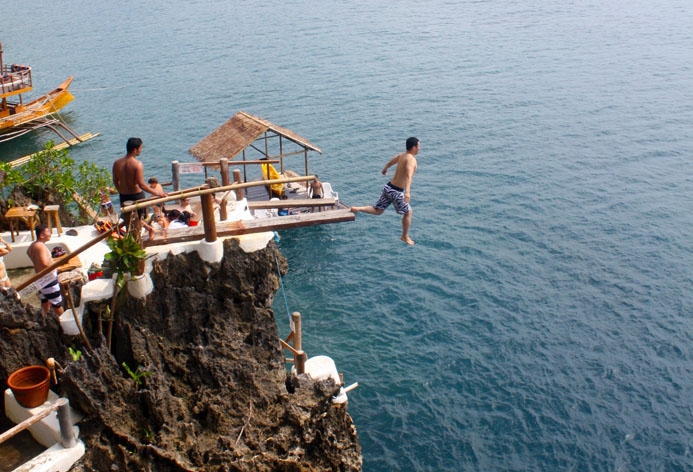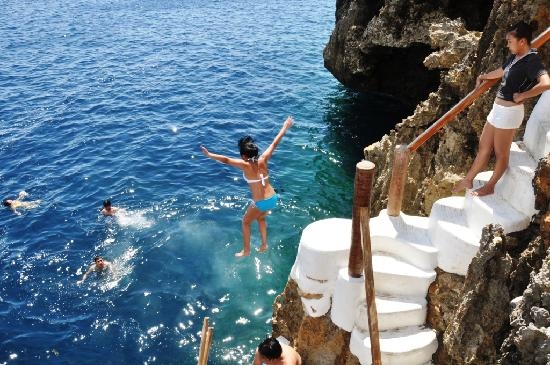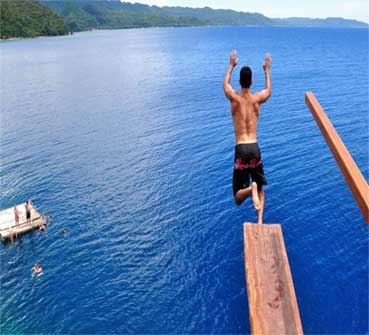 Kite Surfing and Wind Surfing
Be it windsurfing or kitesurfing, head to Bulabog Beach and lose yourself in the waves as it is known for being one of the best beaches in the world to surf.
Snorkeling
This is best done in Tambisaan Beach, where there are an abundance of colorful corals and beautiful marine life. Just remember to bring your snorkeling gear with you, as there are no rentals on the beach at all.
Mermaid Swimming
Also called 'mermaiding', every girl who has watched and loved 'The Little Mermaid' would be delighted with this activity! Wear a mermaid tail and be a mermaid for a day as you glide around the ocean, guided by professionals from the Philippines Mermaid Swimming Academy. Yes, there is such a thing.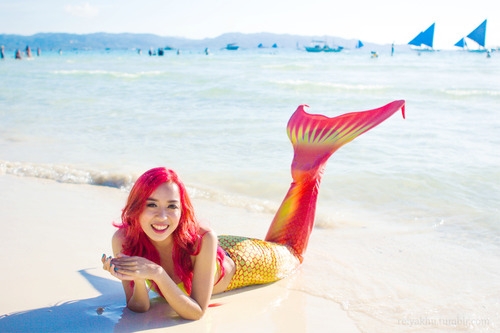 Diving
There are more than 15 dive sites around Boracay and a wide array of dive shops for you to rent diving gear from. They also offer courses for beginners so don't fret if you do not have a diving certificate yet!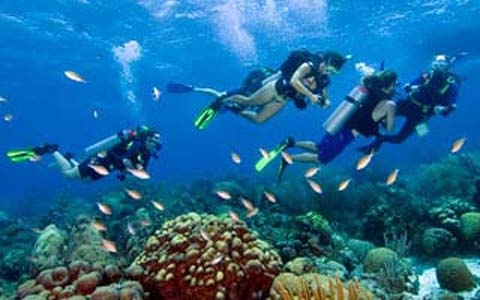 Helmet Diving
Even if you have no diving experience you may still experience being several metres beneath the sea, totally surrounded by fish by going Helmet Diving. The helmets are connected to oxygen tanks on the surface as you are lowered to the bottom of the water, where your guide will take care of you whilst recording the entire experience with his camera. You leave with a DVD containing photos and videos of the mini-adventure.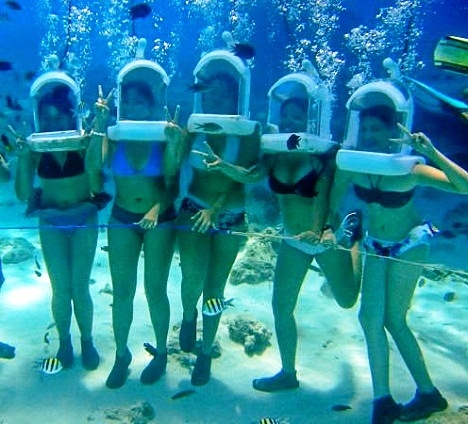 Parasailing
Those who are not afraid of heights should definitely try this! Hover above the waters while a speedboat towing your parasail goes around the sea. Enjoy the cool breeze as well as the breathtaking views of the island from above. It is generally cheaper to go in pairs or threes than alone.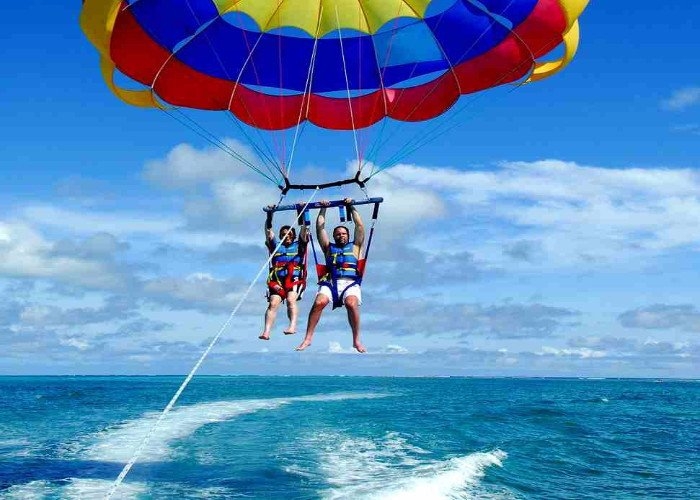 ATV
Experience driving an ATV up to the peak of Boracay, Mount Luho, where you will enjoy a panoramic view of the entire island. ATV rentals are all around the island and the price depends on where you take them for, but it generally should not cost more than 500 pesos per person.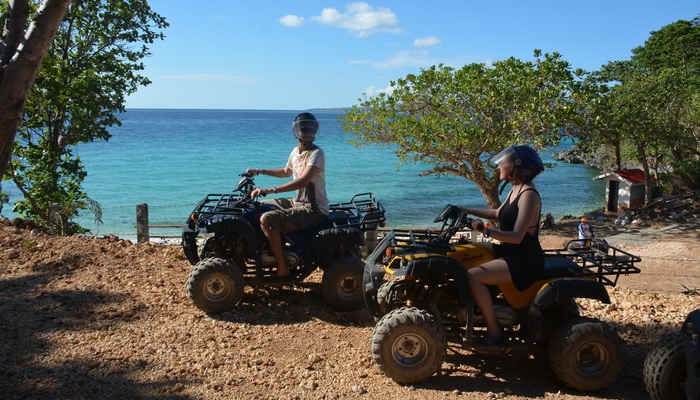 Massage
Pamper yourselves with lavish massage treatments at spas such as Tirta Spa and award-winning Mandala Spa. A notable spa is Bella Isa, known for their 'King and Queen' package which even includes sunset sailing and a candlelit dinner! Those who have a budget to stick to may wish to go for the cheaper option of having a massage on the beach.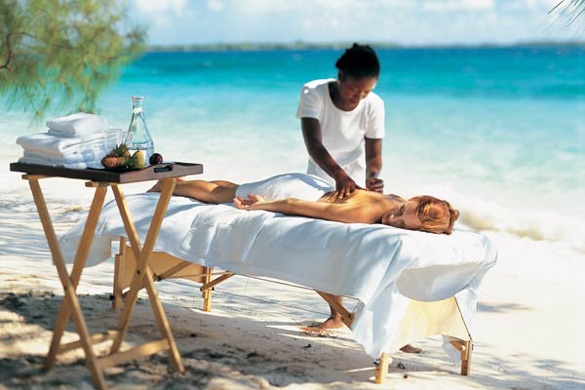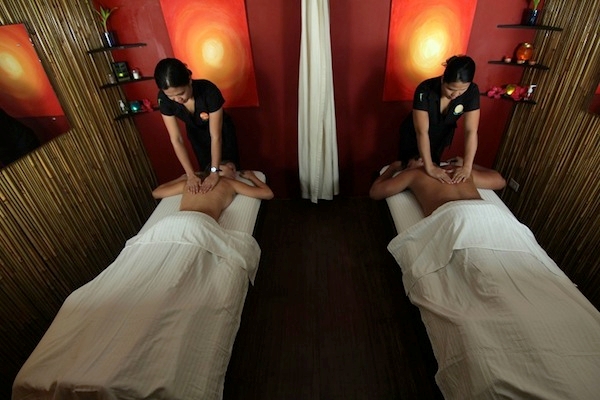 Nightlife
Famous for its vibrant nightlife, you definitely need to go to at least one bar while in Boracay. Head to White Beach where all the action is at and party till morning at the popular clubs such as Exit Bar, Club Paraw and Gully's Island. Happy hour is usually between 5-9pm so you have plenty of time to load up on drinks before the party really starts.