Bulabog Beach
Well known for being one of the best beaches in Asia for windsurfing and kitesurfing, Bulabog Beach is a haven for surfers all around the world.
Spanning 2.5km and parallel to White Beach, Bulabog Beach is also one of the main beaches on Boracay. Bulabog Beach is one of the opposite side of the island to White Beach; whilst White Beach is perfect for swimming and sun-bathing, Bulabog Beach is absolutely perfect for beach sports and other sporting activities.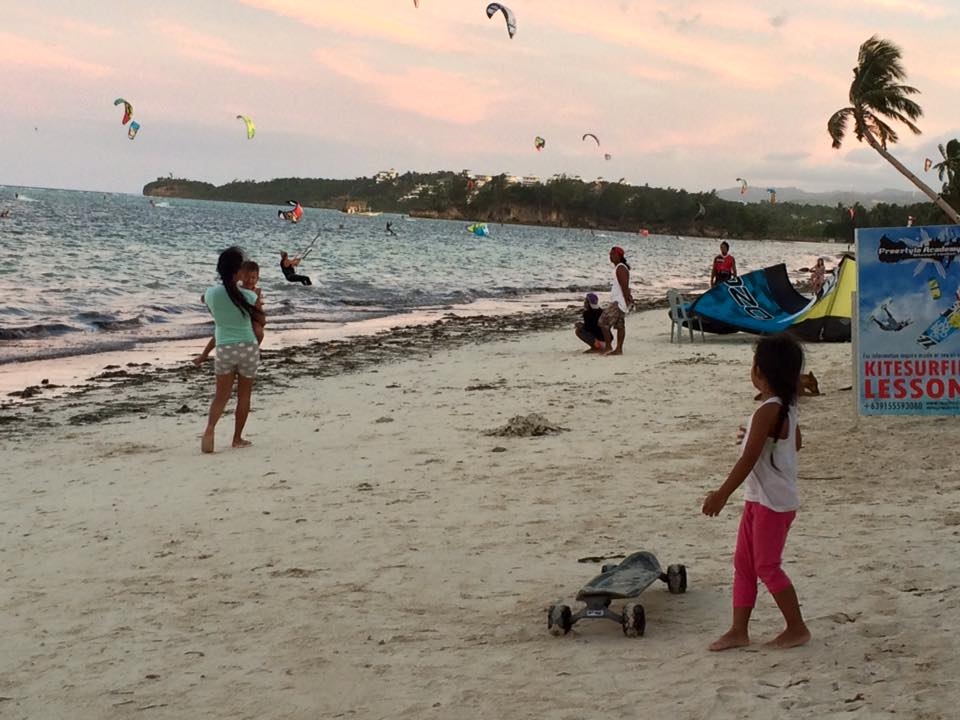 During the windy season from November to April, the weather is perfect for surfers to do windsurfing and kitesurfing. Kitesurfing is an extreme sport which combines aspects of wakeboarding, snowboarding, surfing, paragliding, skateboarding and gymnastics. You should only surf alone if you are a professional as there are animals such as jellyfish and sea urchin along the rocky areas of the sea, making it quite dangerous if you do not know how to manoeuvre the surfboard well. For beginners, it is better to approach one of the many surf shops around to learn the basics and get properly equipped first. Likewise, swimming is discouraged due to the sea creatures as well as the dirty sea water. It is not uncommon to spot seaweed and sewage pipes at Bulabog Beach. If you would like to risk swimming here, do wear a wet suit as there have been a few cases of people developing skin irritation after swimming.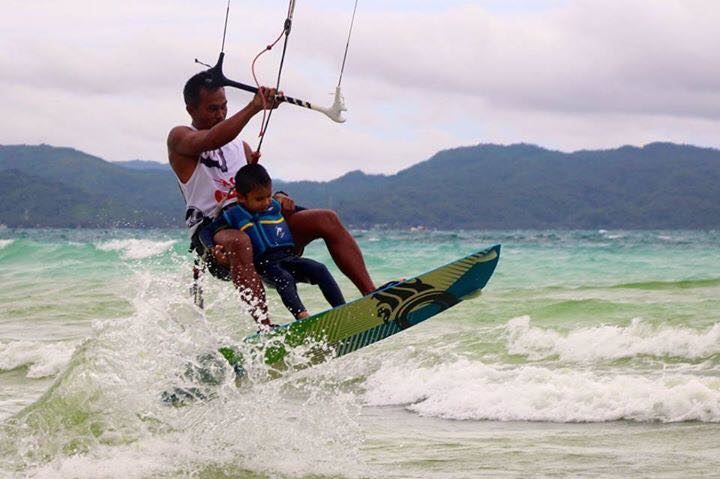 It's not hard to see why Bulabog Beach is the water sports centre of Boracay. From May to October, when the water is calmer, many other water activities are carried out here, such as banana boat, flying fish rides, jet skiing and parasailing. All the activities are very affordably priced, but be sure to go directly to a company instead of falling prey to touts as they will get a commission, resulting in your activity being priced higher. Many island-hopping tour boats park at the beach during this season as well and you might spot the locals repairing some boats, as well as fishing nets.
It can be enjoyable to just sit around, enjoy the cool breeze and admire the fascinating skills of the many surfers, even if you are not into sports activities. There are some small restaurants serving great food at affordable prices and it can get rather romantic at night. Only a handful of bars can be found on this beach; however you can just take a 10-15 minute walk to White Beach if you wish to go bar hopping. Bulabog Beach is also one of the best spots to catch the sunrise. Try out Pinas Kiteboarding for Lessons, food and fun into the evenings.
The beach is on the eastern side of the island and is about 5-10 minutes' walk from the island centre.