Getting To Boracay White Beach Station 3
We are situated at Casa Camilla, Station 3 on white beach. Just look for Cowboys cocina bar and we are next to that.
Local Area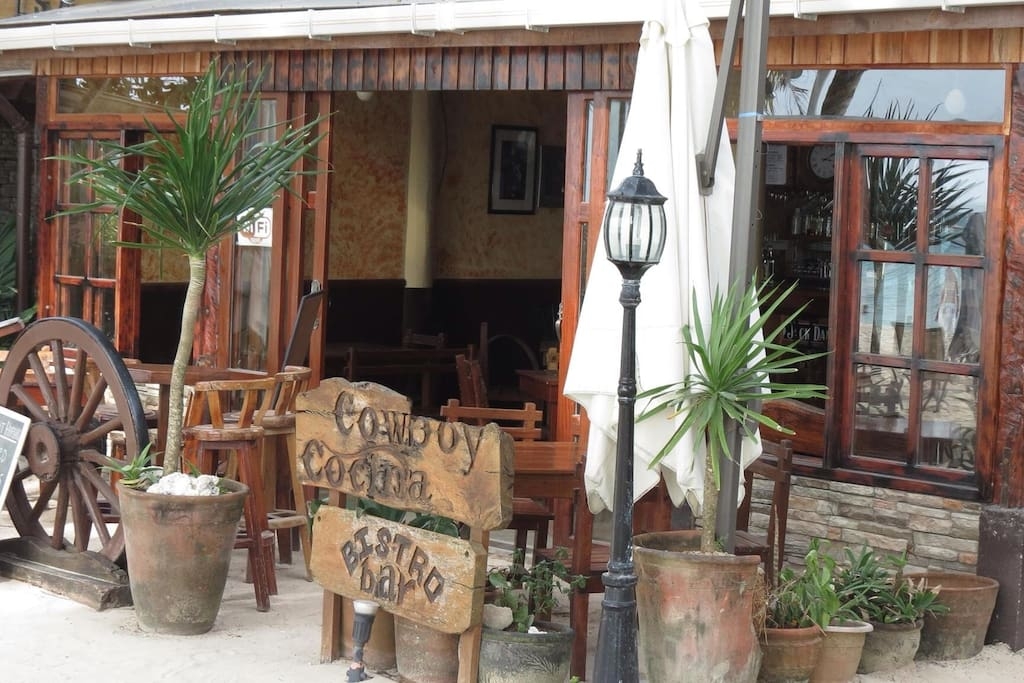 Cowboy Cucina Restaurant and Bella Isa Spa and several other nearby restaurants, bars and water sports services are available to our guests. The southern end of Boracay's famous white sand beach is more mellow and relaxed with more foreign expat residents and less if any group tourists so it's a favorite location
Staff members available 24hrs a day for any issues. Staff are happy to help organise trips or activities of all types.
We are situated at Casa Camilla, Station 3 on white beach. Just look for Cowboys cocina bar and we are next to that.
Getting to Boracay Island Station 3
Whether you go by plane or by boat, you will pass through the small town of Caticlan on the "mainland" of Panay island. Outrigger boats or "bancas" leave every few minutes from Caticlan's jetty port. The short boat trip to Boracay's jetty port at Cagban costs ₱25. Tourists also have to pay a terminal fee of ₱75 and an environmental fee of ₱100.
Tricycles are available at Cagban to bring passengers to their hotels. Tricycle fare is from ₱50 per pax up to ₱150 per trip depending where your resort is. If you have luggage, the standard fare is ₱100 minimum. From Cagban Port to Station 1, the most that you should pay is ₱25 per head. That is, if you don't mind sharing the tricycle with other tourists. If you don't want to rent the tricycle and allow the driver to pick up other passengers along the way, say you just want the "Individual" price and not a "Special" journey.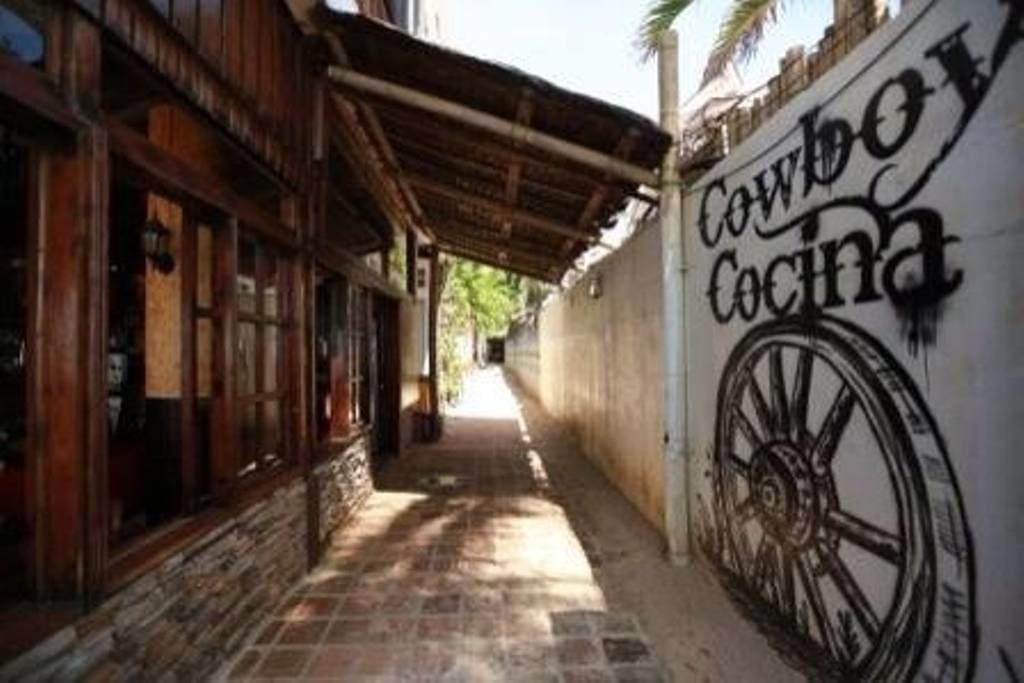 Flights to Boracay Island
There are two airports located near to the island of Boracay
Caticlan or Godofredo P. Ramos Airport - Only relatively small aircraft can land at this airport. Airlines with flights to and from Caticlan are South East Asian Airlines (SEAIR)[3], Cebu Pacific Air[4] and Air Philippines[5] from Manila, Cebu andClark. From Caticlan airport you can either take a tricycle (₱40) or walk (10 minutes) to Caticlan Jetty Port. You can't bring more than 15 kg luggage when flying here.
Kalibo International Airport - Compared to Caticlan's airport, the runway is able to land larger aircraft such as Boeing 737 and Airbus A320. However, it is farther from Caticlan's jetty port which is 90 minutes away. Cebu Pacific Air, China Airlines[6], Philippine Airlines[7], and Zest Airways[8] connects Kalibo to Manila, Taipei, Shanghai and Seoul. Now budget carrier Philippines AirAsia connects from Clark/Angeles City in central Luzon to Kalibo with daily return flights.
There are minivans, vans, coasters and buses that serve travellers between Kalibo International Airport and Caticlan Jetty Port. Be sure to ask if your ticket includes a ferry ticket to Boracay (₱200 for a minivan and ferry, ₱300 for more comfortable bus), and how much the additional environmental taxes will be (Official ₱100 for environmental fee and ₱75 for jetty fee that you have to pay in Caticlan port). Minivans start moving when they are full of customers (usually about 10 seats) so be prepared to wait up to half an hour in some cases.
After stepping off the boat in Boracay you can see at least 10 tricycles waiting and offering to take you to your hotel. The trip usually costs up to ₱100. We can arrange for someone to meet you at the Boracay Jetty Port to guide you to the apartments which will only take 5 - 10 mins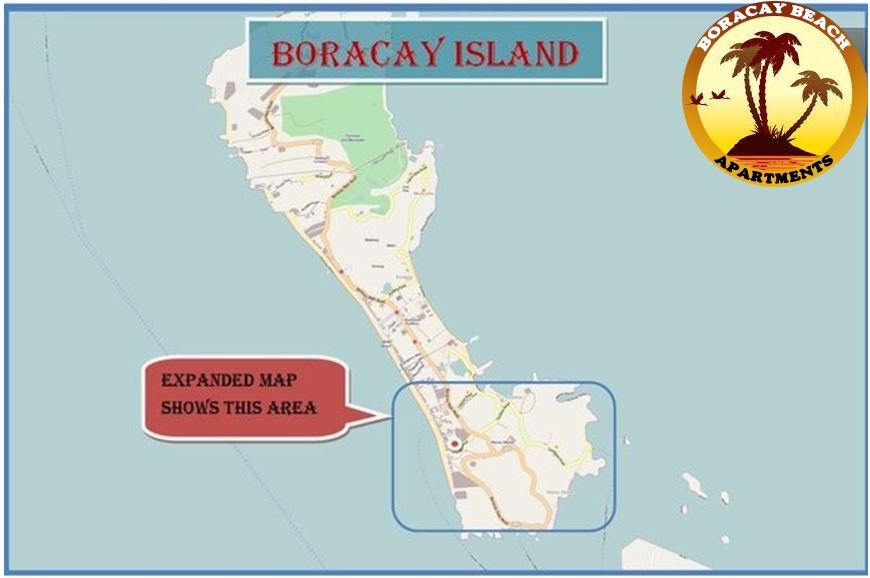 Which airport? Caticlan or Kalibo airport?
Caticlan is a small provincal town right on the Northern tip of Panay. Boats leave for Boracay Island from Caticlan every few minutes throughout the day; the boat trip takes about fifteen minutes. Kalibo is a larger town about two hours drive away from Caticlan.
Domestic flights to Caticlan are more expensive and can be susceptible to delays or cancellations, depending on weather changes. Kalibo flights, on the other hand, are generally cheaper but have the disadvantage of the road trip to get to Caticlan. Kalibo is also an international airport so there may be the option to fly into the country directly and avoid Manila, if you prefer.