Boracay's White Beach
The largest beach on Boracay, White Beach is a must-visit for all travelers. From nightlife and entertainment to sports and shopping, this beach has it all.
When people think of Boracay, they immediately think of White Beach. Stretching 4km and divided into 3 sections (Boat Stations 1, 2 and 3), White Beach is incontestably the star of Boracay. While there are no signs to indicate where each Station starts or ends, the locals use hotels as indicators to separate each Station.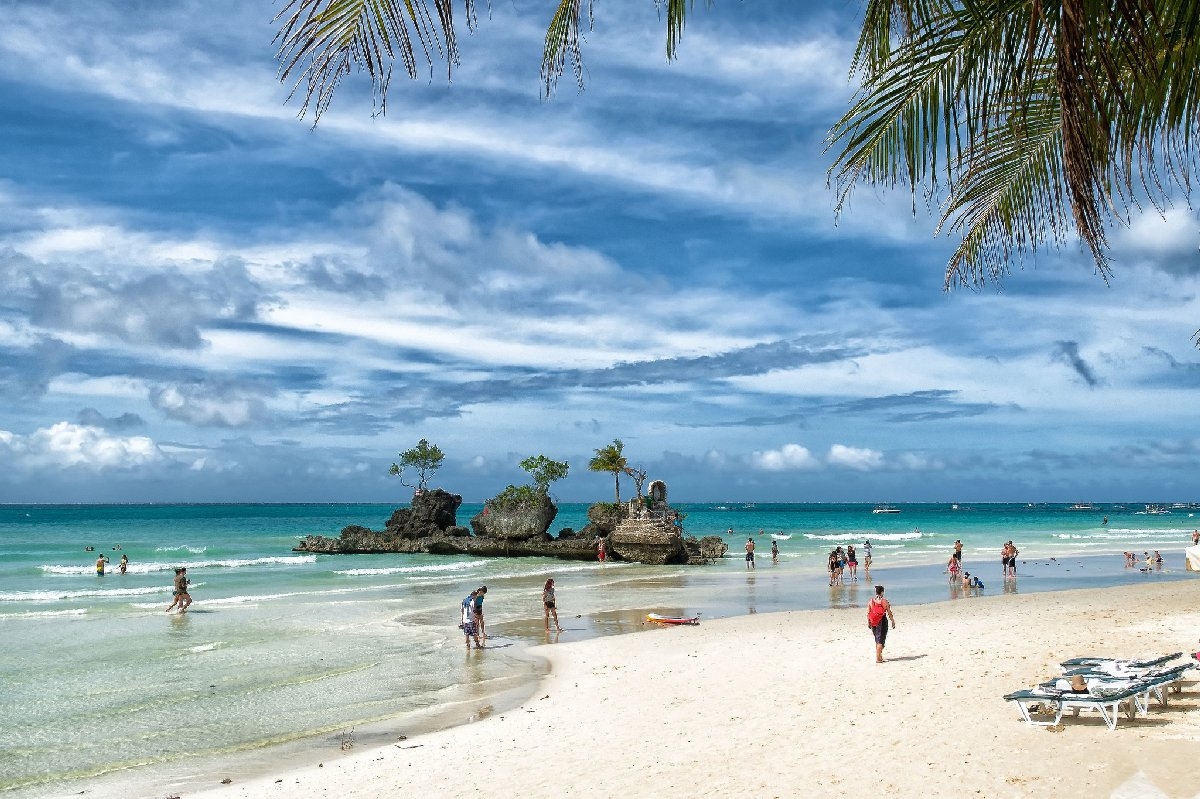 If you are going to Boracay for entertainment, Station 2 is definitely the place to be at. Located at the centre of White Beach, there are many bars and clubs for you to explore at night. If live music is too common for you, there are also fire dancers performing at some of the bars. Also situated at Station 2 is D'Mall, the most popular shopping centre in Boracay. Add all these up and it's no wonder this section is the most crowded and happening part of White Beach!
For those who want to enjoy the nightlife but prefer a little less rowdiness, Station 1 is your best bet. Though the area is comparatively quieter, there are no shortages of bars and clubs here as well. It is much more peaceful at this section of the beach during the day too, perfect for sprawling on the soft sand and getting lost in a good book.
Station 3 is the least visited amongst the 3 Stations. So, if you would like to get away from the bustling crowd and enjoy some peace and quiet, it would be worth a visit. There are also a few bars with live music which makes for a more romantic atmosphere at night. It is very easy to find transport from this end of the island to the other end either using motorised tricycles on the main road or the pedal-powered tricycles along the beach promenade. This is also where the water is the deepest and people enjoy swimming here.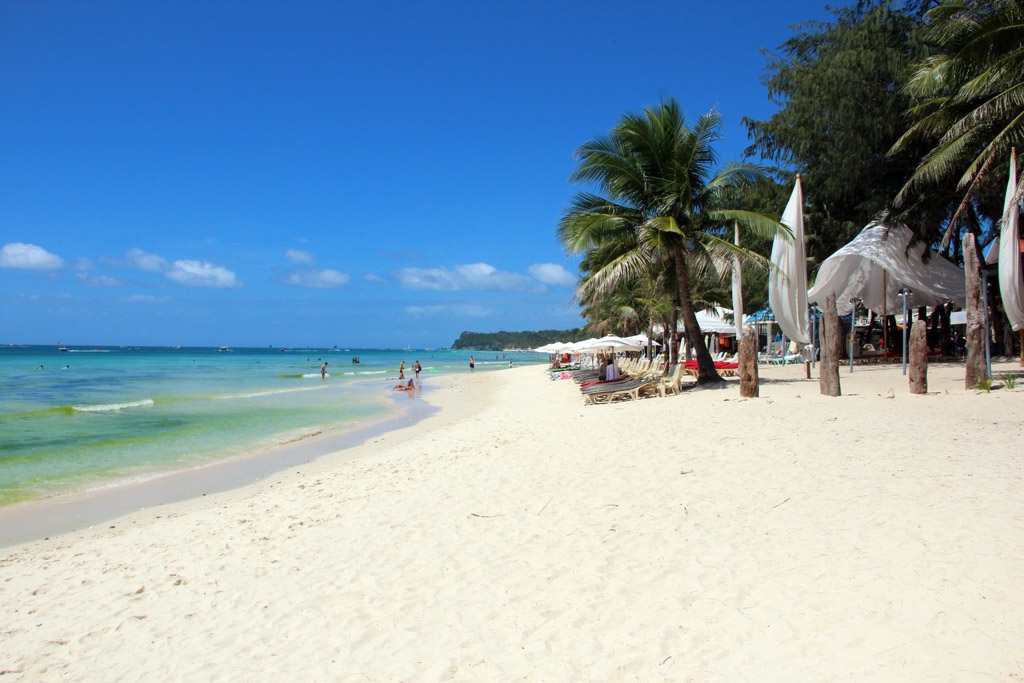 Nightlife aside, there are many other things to do at White Beach. For the sporty ones, join the locals for a game of volleyball or frisbee on the powdery fine sand or choose from a variety of sea sports such as snorkeling, scuba diving, kayaking, windsurfing, parasailing, jet skiing and banana boat amongst others. If you are more adventurous, you may even want to try cliff diving!
There are also boat tours around the surrounding islands and you can find people touting them at any of the Boat Stations. They averagely cost about 800PHP per person for a 4-6 hour tour, so do make sure that you don't get overcharged.
For those who just want to take a break and unwind, head to one of the many Massage Stations along the beach for a relaxing massage.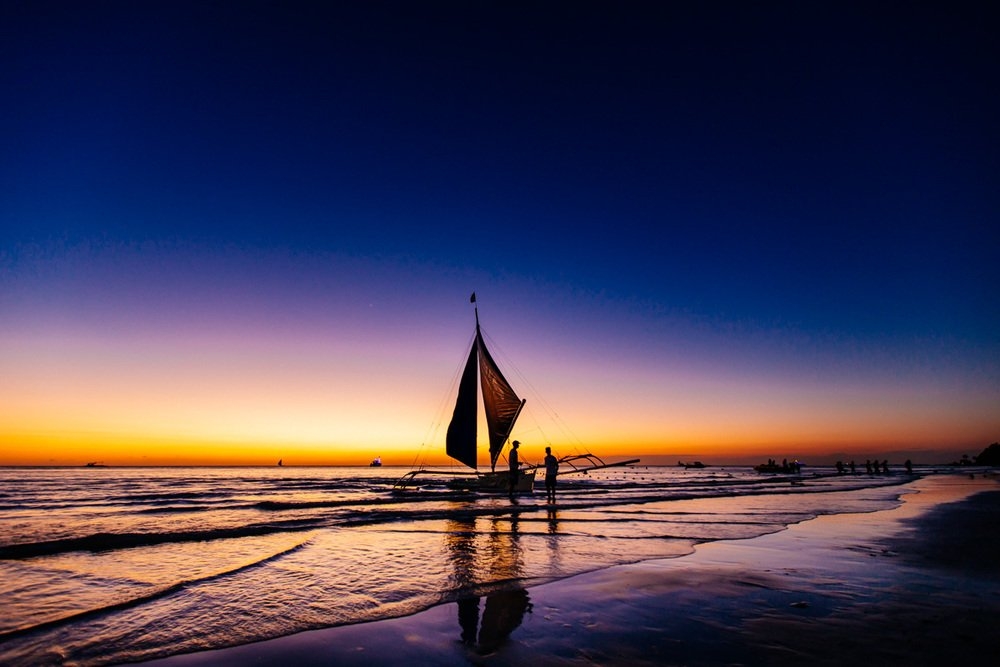 Otherwise, you can just laze on the beach by the clear azure waters and sometimes, there may even be freelance masseuses who will approach you to engage their services. These massages are normally priced cheaper than the ones at the Massage Stations and done on the spot where you're lounging, at your convenience. There will also be touters offering to braid your hair or do henna art for you.
White Beach is in the west of Boracay and is just a few minutes walk away from most hotels as it covers most of the length of the island.